3 Reasons Canadians are Switching to this Toothbrush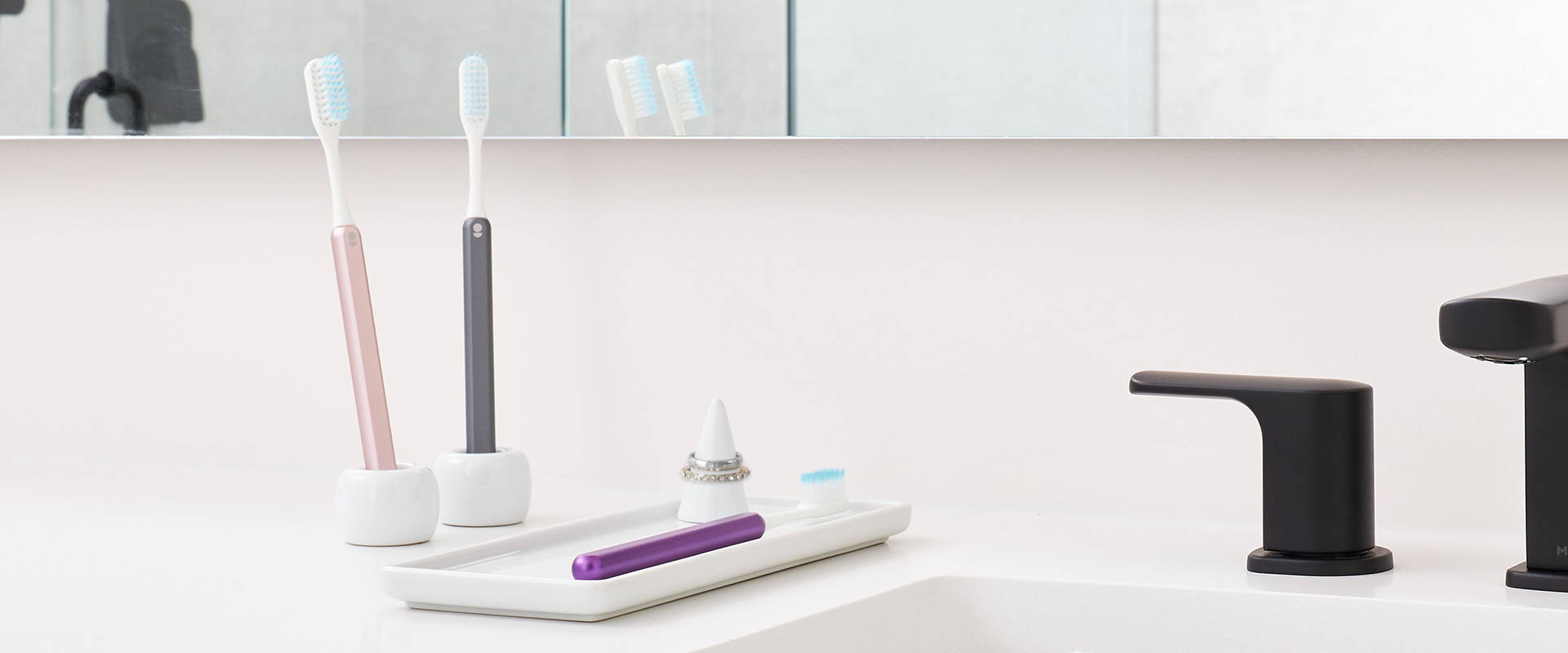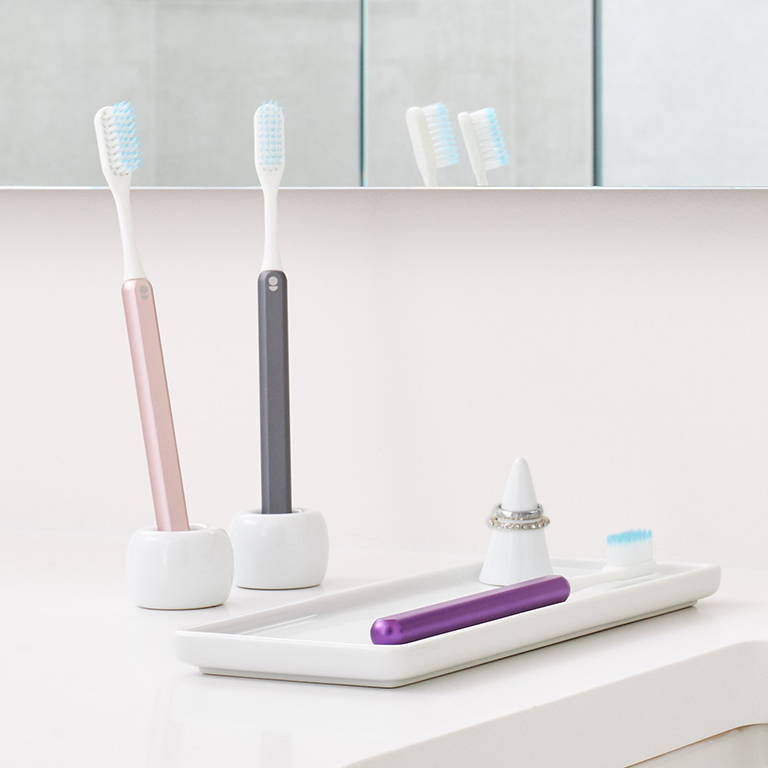 ---
"So happy to have found this toothbrush!"
Here are 3 reasons Canadians are switching to Grin.
"Disposable toothbrushes are ugly, bad for the planet and unhygienic," says Grin toothbrush founder, Simon Cooper.
"So we made a beautiful toothbrush that's better for your health, better for the environment and comes in the mail."
1. Better for you.
"Plastic toothbrushes collect old toothpaste and bacteria in no time. They're germ traps," says Simon.
Grin's team designed a beautiful, solid metal handle that rinses clean, dries fast and doesn't roll over when you put it down. The elevated brush head keeps germs away from the bristles.
"Bathrooms aren't the cleanest places. You don't want your bristles touching dirty surfaces," Simon says.
Grin's dentist-approved, premium bristles penetrate deeper to gently clean teeth and gums.
"People say Grin is like the iPhone of toothbrushes. It's elegant and really smart."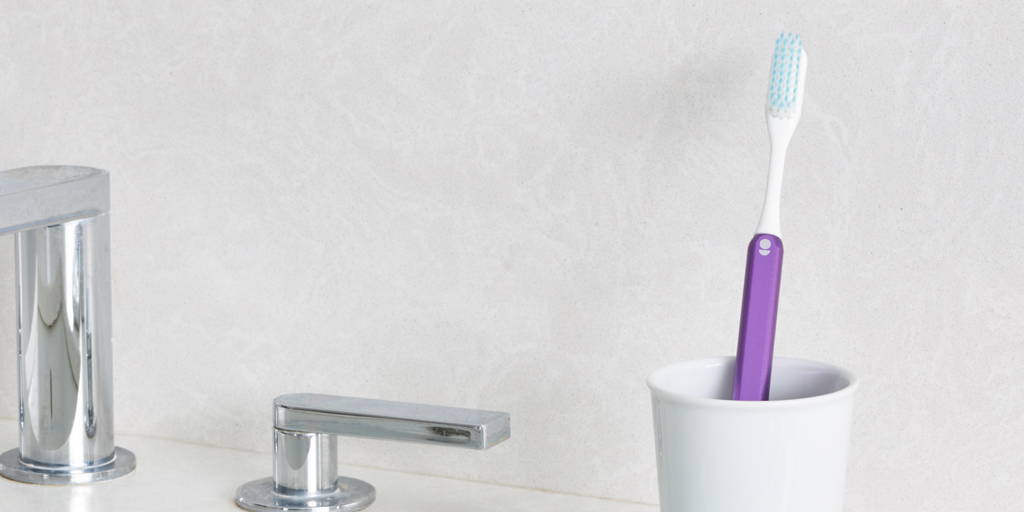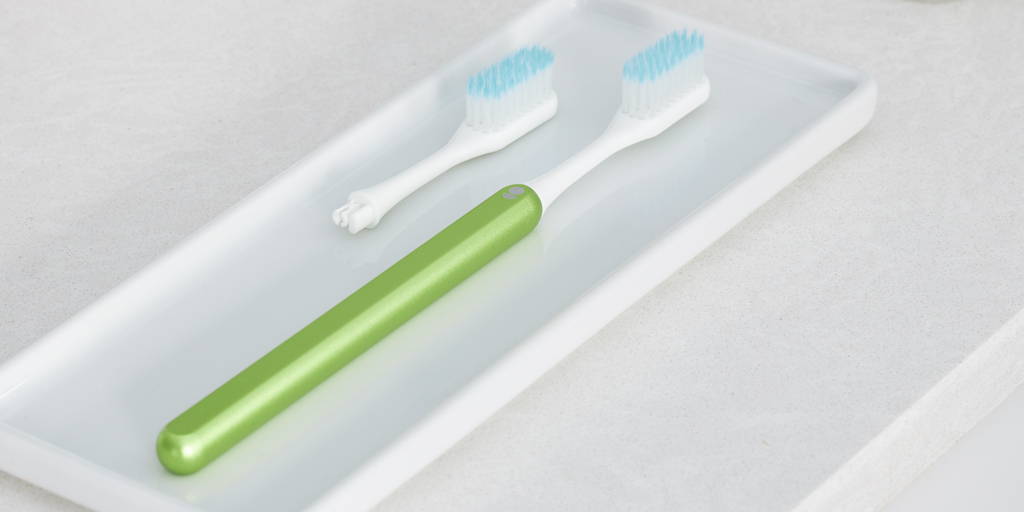 2. Less shopping. Free shipping.
"Everyone is so busy these days. We mail you fresh supplies once a year and send you email reminders to replace your brush head on time. Whether our customers subscribe or buy as needed, they love that Grin is the last toothbrush they need to buy."
Research shows that 42% of people forget to replace their toothbrush on time. That's bad news—using a toothbrush for too long leads to bristle breakdown, enamel damage, and bacterial overgrowth.
In fact, a frayed toothbrush holds more bacteria, which can lead to infection and gingivitis, or worse.
Starting at just $2.50 per brush head, Grin is more affordable, convenient and responsible than disposables toothbrushes.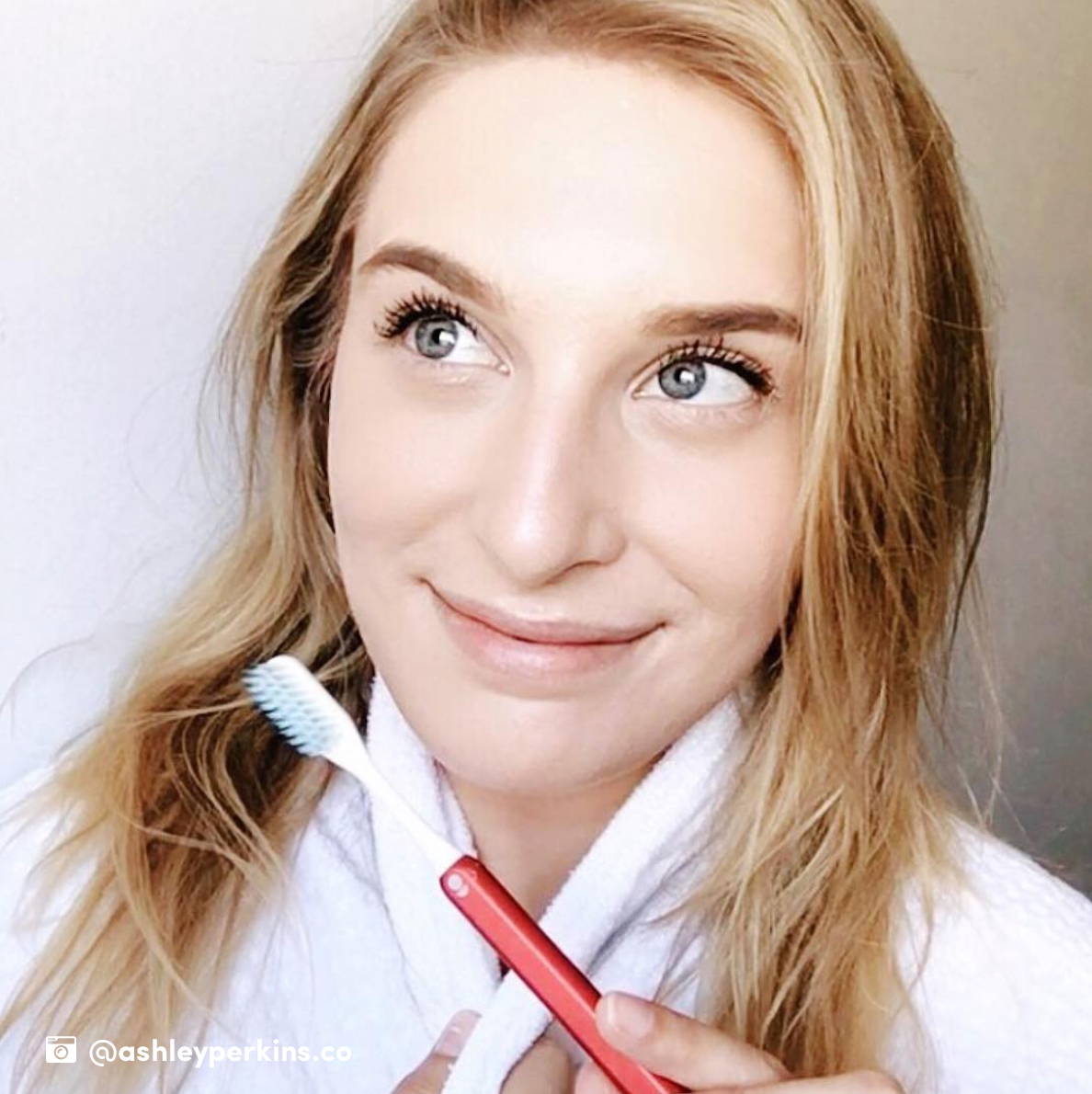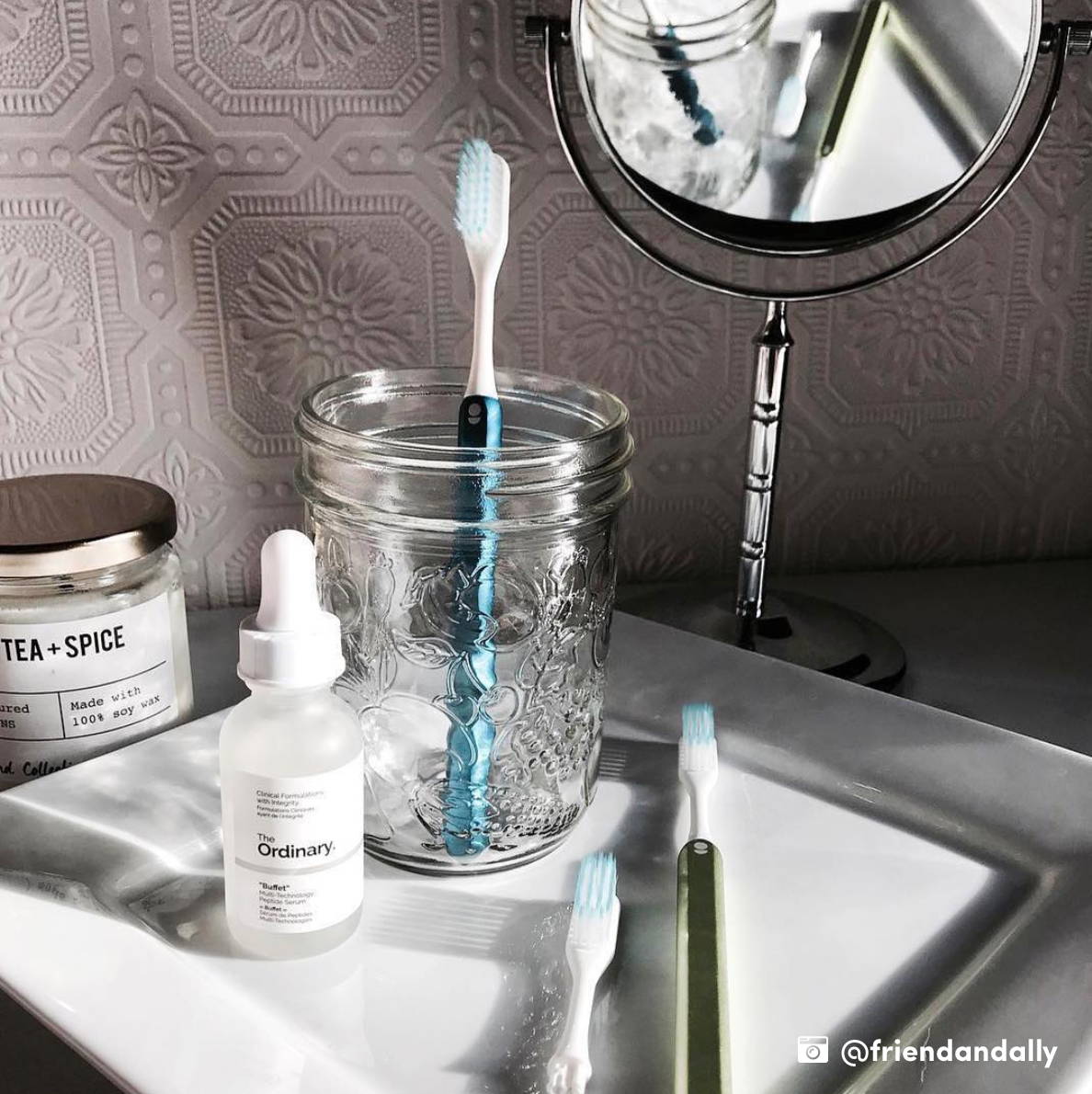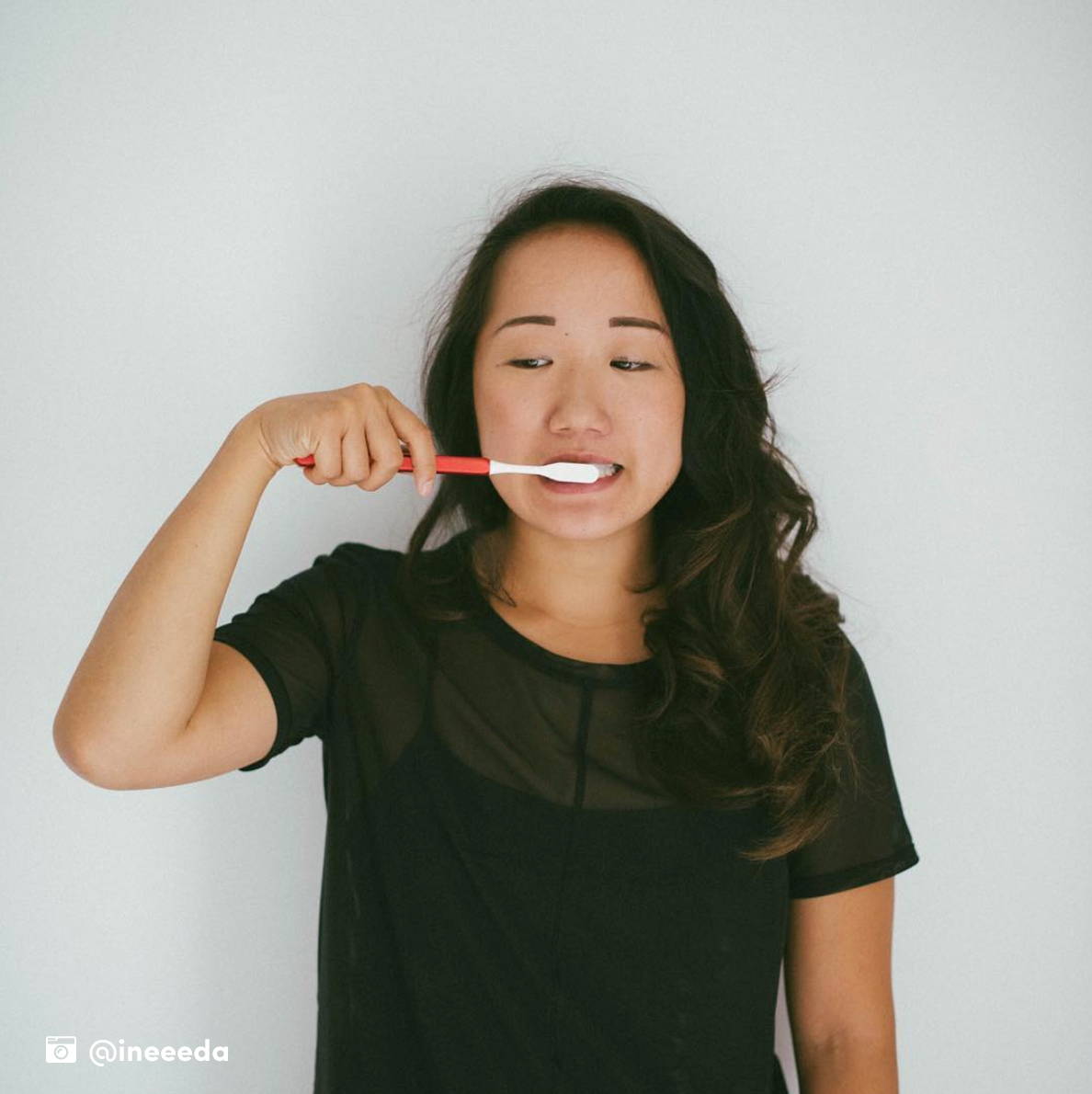 ★★★★★
"Just the right size brush that cleans the teeth and the gum line gently. And what's more, it reduces the waste with replacement heads. Oh, and it looks so elegant!"
– Kristi C.
3. Good for the planet.
"Our goal was to make a better toothbrush that reduces plastic use," states Simon.
"Grin uses 85% less plastic than disposables, but if you recycle the brush head, it actually uses 100% less," Simon says. "Waste is bad design. We made a high-quality, affordable toothbrush that's better for the planet."
Grin donates $1 from the sale of every toothbrush to a charitable organization.
"The bristles are soft and sturdy, leaving my teeth feeling clean. Gums never feel scratched or irritated like with some of the bamboo toothbrush bristles. Totally recommend!

"




Eva S.
11 JANUARY, 2020
"Happy with my Grin toothbrush replacements. They do a great job on my sensitive gums. And great concept of re-using the handle."
Diana D.
30 JANUARY, 2020
"I've been using Grin toothbrushes for a good number of years and so far all I can say is it's an awesome product."
Henry D.
9 FEBRUARY, 2020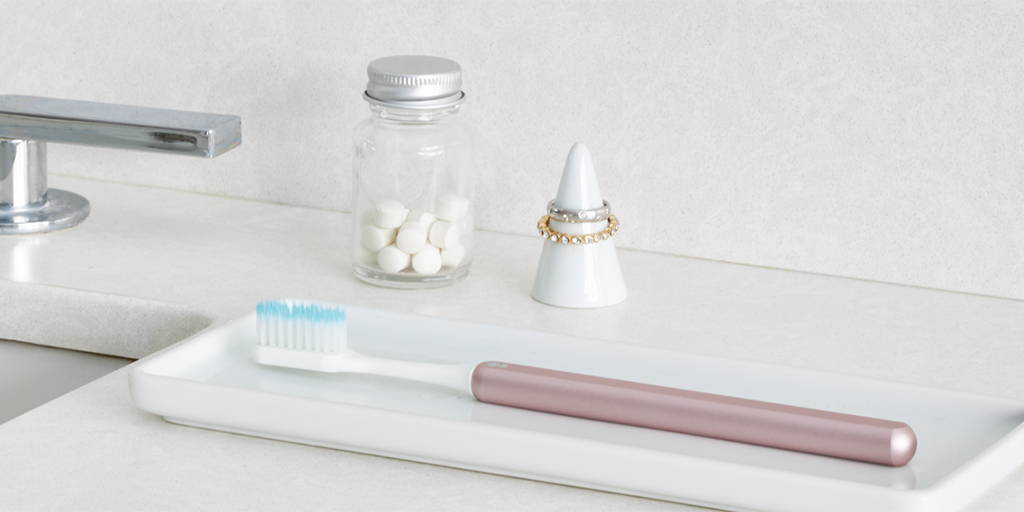 • 1 beautiful, aluminum handle
• 5 brush heads with soft bristles
• 4 fresh brush heads, sent annually
• Free shipping
• $1 donation to the Gord Downie Fund for Brain Cancer Research
• Don't love it? Return it for a full refund
Contact Us
Grin Toothbrush
PO Box 65588
Dundas, Ontario
Canada
L9H 6Y6
416 988 6836
Sign up to our mailing list