Grin Landing Pg Dec-18 v2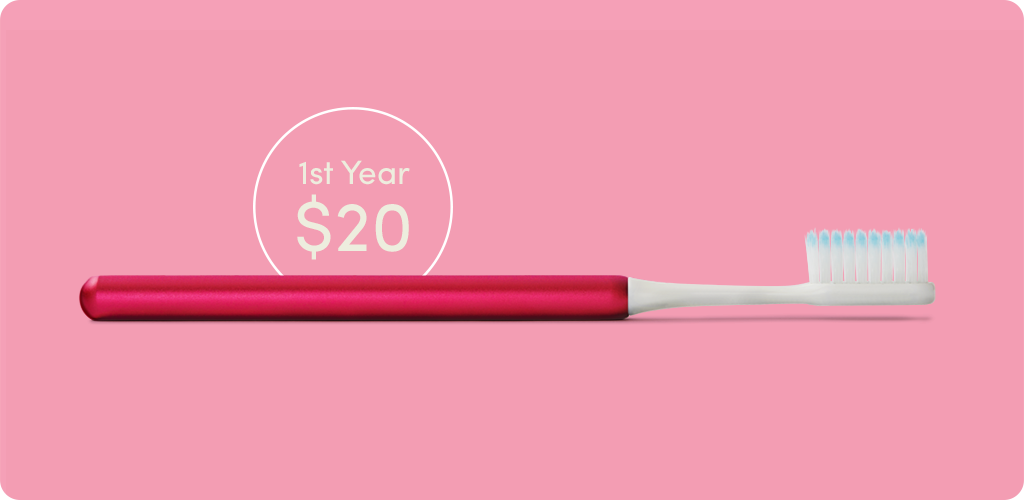 The last toothbrush you'll ever buy…
And the best toothbrush you've ever owned.
Sleek aluminum handle. Premium toothbrush heads. Replacement reminders. Automatic refills. All delivered to your door for less than $20 a year. You deserve a Grin.
Grin's sleek aluminum handle doesn't roll over or collect toothpaste and bacteria. You'll love our premium bristles.
Our replacement reminders help prevent gum disease by ensuring you always have a fresh toothbrush.
Grin uses 85% less plastic than disposable toothbrushes. That's worth grinning about.
9 million tons of plastic enter the world's oceans every year. Is your toothbrush part of the problem? Grin uses 85% LESS plastic than traditional, disposable toothbrushes.
We mail you our anodized aluminum handle and 5 replacement brush heads (change your brush head every 3 months plus one spare).
Your dentist, your teeth and your gums will all love our tapered bristles and replacement reminders.
Next year we send 4 new Grin replacement brush heads right to your door – never shop for a toothbrush again.
"As a retired Dental Hygienist I speak with confidence that this is a great product."
"After using for a week I immediately ordered another for my husband. It is so easy to delay changing your usual toothbrush, but having the replacement heads on hand encourages regular changes which aids oral and general health."
"This is a fantastic toothbrush. The bristles are just right. I like the weight and feel of it."
Contact Us
Grin Toothbrush
PO Box 65588
Dundas, Ontario
Canada
L9H 6Y6
416 988 6836
Sign up to our mailing list